Our Creative Team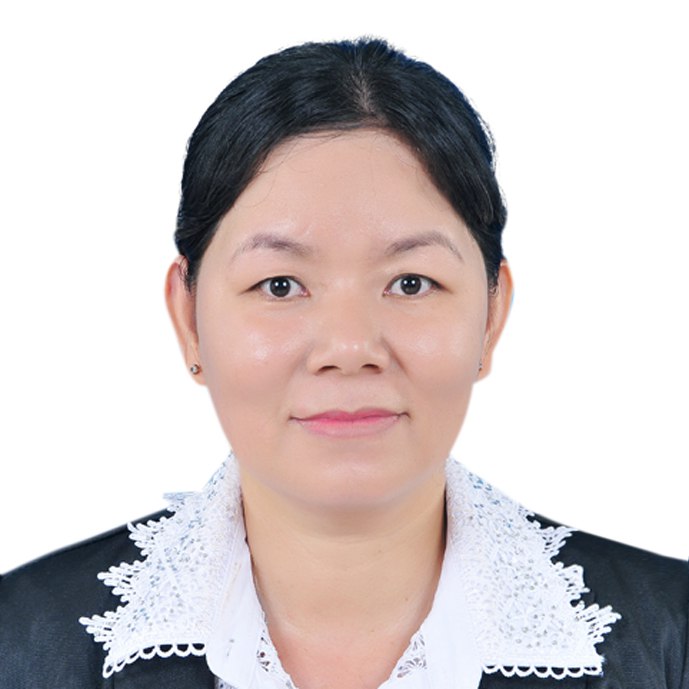 Professional Experience of Founder
Ms. Pong Limsan
Ms. Pong Limsan currently serves as a founder and Chief Executive Officer of First Womentech Asia Co., LTD. (FWTA), Office of Cambodia since April 2013 until now. At the same time, she also works as a Freelance IT consultant for IT development projects from different ministries of the Royal Government of Cambodia, including Ministry of Health as well as from private institutions. Before taking the leadership as CEO of FWTA, Ms. Limsan has built a lot of excellent and successful experiences in her professions for over 15 years in IT and technology innovation solutions field and previously has held various positions such as National MIS and M&E/Database Specialists, Web Content Manager/Local IT Consultant for ADB, IT Specialist and Office Manager of ADI, IT Manager of ACI's Office and also worked as a Database Management and Secretary Accountant for more than a decade.
Ms. Pong obtained her Master degree in Information Technology from the Royal University of Phnom Penh, Cambodia in 2006 after successfully completed her first bachelor degree of Computer Science and engineering of the same university. In addition to that, she was also professionally certificated with expertise in financial administration. Ms. Pong speaks two languages: Khmer (Native) and good English.
With her personal interest in Computer Science and her strong conceptual mindset in promoting women in Information Technology, Ms. Pong has been actively engaging in IT-based activities and providing practical opportunities for young populations, particularly women to become member in her company and beyond.
Professional Experience of Co-Founder
Mr. Bin Socheat
Inspired by entrepreneurial mindset, Mr. Socheat Bin decided to cofound, of First Womentech Asia Co., LTD., known FWTA in 2013 with aim to promote gender inequality in man dominate software and tech company. FWTA is as a software company, specializing in EMR and Hospital Operating Management System and is led by an IT female-oriented team whose its members are included of a veteran female IT engineer, professional coding staff, hospital business management advisors, practitioner doctors and healthcare professionals.
Mr. Bin has over 15 years of experience in private business, media and social work. As Co-Founder and Operations Advisor, Mr. Bin takes lead and oversees all business development of FWTA's products and service with support from talent technology developers team, well setup operational team and brilliant directress. He takes day-to-day responsible for portfolio and strategic marketing plan, market assessment, products and branding communication plan, and marketing strategies in support of new business development and expansion of FWTA.
Mr. Bin is also a co-founder of Daycare and Pre-School, Color Kids International School (CKIS) and has experienced operating it successfully before he joined the founding of FWTA. He also works as consultant for a number of business entities and NGOs in Cambodia. He used to work as Advisor, Program Officer, Research Officer and reporter for Swedish NGOs—Forum Syd and Diakonia, Norwegian NGO—Norwegian People's Aid and Spanish and Newswire Service—Agencia EFE. Mr. Socheat Bin hold master degree, bachelor degree and professional training diploma in education, development studies, media, communication, business marketing and English language skills.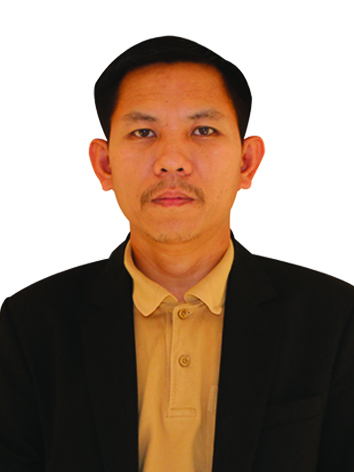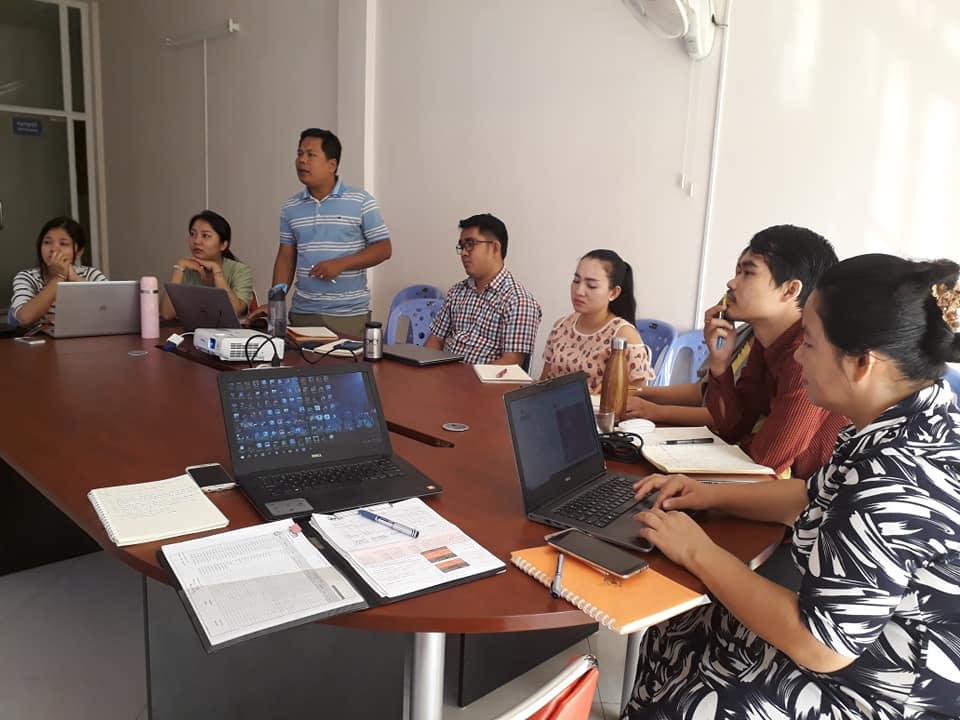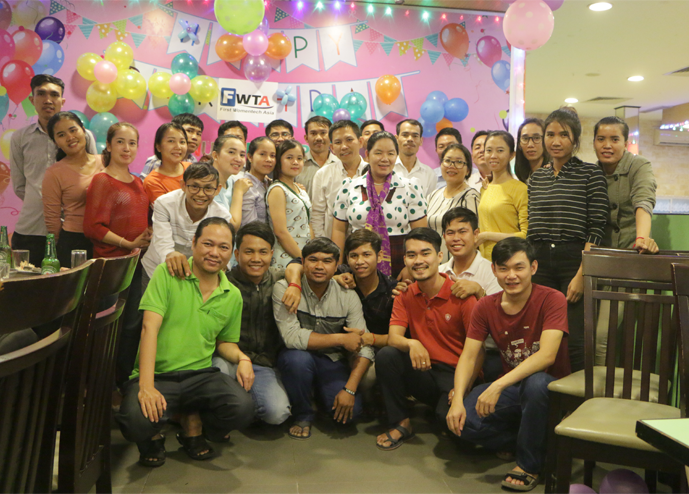 Our Team Highlights
FWTA Peth Yoeung Team has grown up from a team of 5 people from the early stage to a team of 19 people. As the first female IT and software supported group enterprise in this digital century, our team does not purely only work to offer our services in solving our clients' problems in their demands, we also strongly works to promote the idea and the practice of having more female involvements in the IT sector as if we've seen rather more Cambodian men than women working in the IT field in Cambodia. To fill the gap of IT-based gender inequality, our team has offered women in IT an opportunity to work with us, provided IT training courses with practical experiences and so forth, we has already brought many women on board in our team. We have tremendously improved gender balance within our team. Nine of our team members are female and a leading balance in technology firm in Cambodia. They are dominated from the business strategic plan, business development to system's core design and building as well as quality assurance and product delivery to clients and after sales support service.
Our team has progressively extended its specialized services ranging from software development, management information systems, creating web-based database, on and offline database and designing applications using the latest technologies and platforms. Technology is what we like to do and we understand it at a deep level. We're also passionate about delivering beautiful, usable and quality systems and products.
Our team has tremendously improved their programming, business, management skills and technology knowledge. Our team are led by a 7 Member Management Team and founder, Ms. Pong Limsan, a veteran female IT engineer with more than 15 years of experience in IT and technology innovation development. The Management Team is the main driver of a business strategic plan of FWTA and its system products.